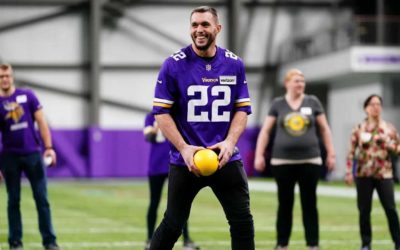 Harrison Smith received an early Christmas present on Tuesday, and it wasn't the fact that he was named to his fifth consecutive Pro Bowl. Rather, it came in the form of a snowman-printed gift bag stuffed with red tissue paper. Nine-year-old Hok presented the gift...
read more
WORK WITH HARRISON
If you're interested in booking Harrison Smith as a speaker or spokesperson, please visit the Events page for more details.
UPCOMING EVENTS
There are no upcoming events at this time.
NEWSLETTER
Be the first to know all the news and updates about Harrison Smith by signing up for his newsletter below.